International Isotopes, Inc.
Introducing the EasyFill Automated Iodine Capsule System!
International Isotopes, Inc. (INIS) is proud to introduce the EasyFill Automated Iodine Capsule System. This patented system allows for the hands-free preparation of iodine capsules, pairing perfectly with our idoine shielding and reducing radiation exposure. The EasyFill system integrates with pharmacy software platforms, streamlining orders, capsule production, and iodine inventory tracking. Shielded cabinet or hood install options available.
Join the Launch List at easyfill.net.
International Isotopes, Inc. Announces Fiscal Results for the Second Quarter and First Six Months of 2023

Revenues Increased 28% in the Second Quarter.

Revenue for the six months ended June 30, 2023, was $6,201,700 compared to $5,242,249 for the same period in 2022.  This was an overall increase of approximately 18% and was primarily the result of a significant increase in sales of radiochemical and cobalt products. 
International Isotopes, Inc. Announces Changes in Executive Officers and Directors

Long Time Chief Executive Officer Steve Laflin Announced He Will Be Stepping Down September 1, 2023;
Shahe Bagerdjian Appointed as CEO
Steve Laflin, current Chief Executive Officer of INIS, commented, "It has been a challenge and an honor to have had the opportunity to serve as CEO of the Company for these past 22 years. The Company has gone through many changes over this time, and I am pleased to be able to turn the reins over to Mr. Bagderjian at a time when the Company is in the strongest financial position in its history.
Out with the Old, in with the New!

Beginning Monday, July 17th all RadQual products will be shipped with updated labeling. This includes products previously labeled with the Benchmark brand. Rest assured that they are the same quality products you have come to know and trust and, as always, we back all of our sources with a 100% satisfaction guarantee.
For the latest information, news and product announcements follow us on LinkedIn.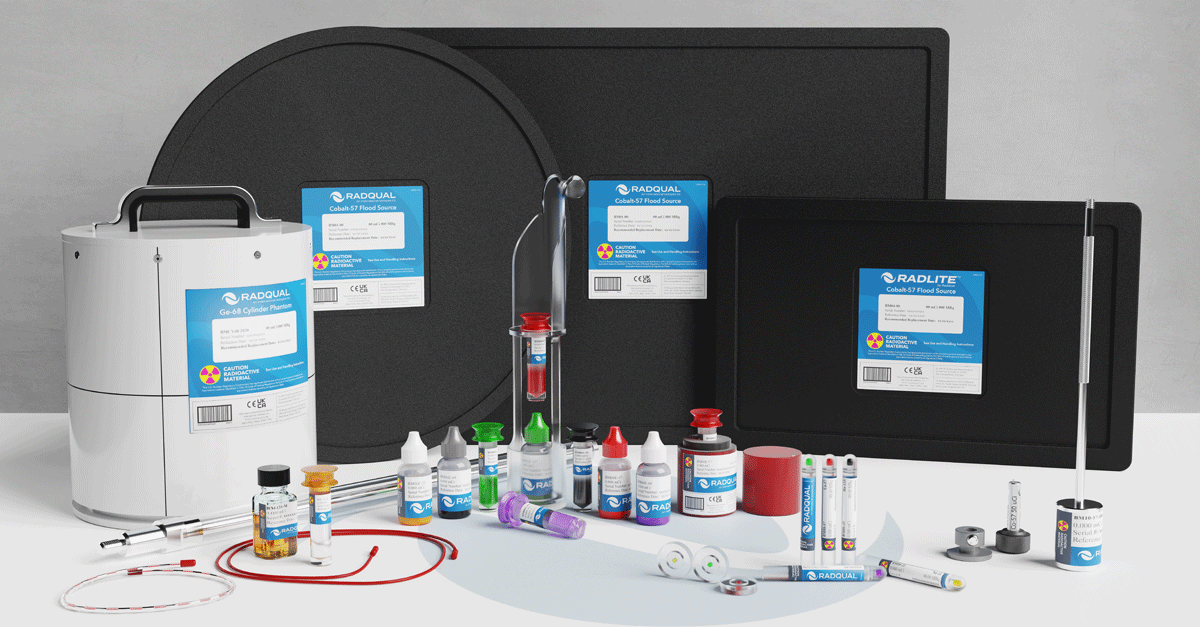 International Isotopes, Inc. Announces the Acquisition of the AMICI, Inc. Product Line

The Products Include All Molds, Manufacturing, And Registration Rights To AMICI's Leading Products, Including The "Swirler", "UltraShield", and "Tru-Fit" Mouth Piece.
We are excited to announce that we have acquired the manufacturing molds, device registrations, trademarks, and all production rights to the AMICI Inc. line of nuclear lung ventilation products.
Watch for more news and updates in the coming weeks, and follow us on LinkedIn.